Landscaping Company
Your yard is an extension of your home and, as such, deserves as much care and attention as your kitchen, living room or any other space within your New Mexico abode. However, between work, social and familial obligations, you may struggle to find time to dedicate to landscaping design and maintenance. If that's the case, a landscaping company in Albuquerque, New Mexico, can give your yard the tender loving care it needs to flourish.
Comprehensive Lawncare Services
At CBS Quality Lawn Care, we strive to help clients achieve a healthy and beautiful yard without having to invest their own valuable time and energy. We get it — mowing, raking leaves, mulching and planting all take precious time you can't spare from your family. We want to give that time back by ensuring that while you see to the demands of your day-to-day life, we see to the demands of your lawn. After just a few weeks of taking advantage of our services, our customers cite the following benefits: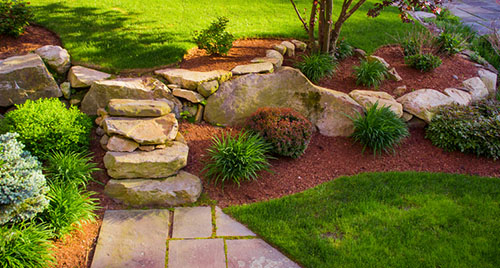 Creative and functional design
Improved lawn appearance
More time doing what makes them happy
Monetary savings (as professional landscapers can help you avoid costly mishaps)
Expert advice
From xeriscaping to weed control to lawn cleanup, we take care of all your landscaping needs so that you can enjoy a fully functional and beautiful lawn without having to invest your precious afterwork and weekend hours.
Why Work With CBS Quality Lawn Care
CBS Quality Lawn Care is passionate about creating and maintaining custom landscapes for homeowners and business owners throughout Albuquerque. With 25 years of experience in the business, we've mastered the techniques necessary to construct and support lush, thriving gardens and yards in the arid New Mexico climate. Our workers are certified, and our company prides itself on its ability to consistently provide honest and reliable services to our clients.
Effortless Lawn Care Is a Phone Call Away
When your to-do list is chock full, it may be time to relegate a few of the more comprehensive chores to a certified expert. CBS Quality Lawn Care is more than happy to take over your lawn care design and maintenance so that you can free up time to do what makes you happy.
When in need of lawn care in Albuquerque, you can't go wrong with 25 years of experience. Call (505) 884-8122 for more information or to get started on your free estimate. We look forward to speaking with you!