Hassle-Free Lawn Maintenance in Albuquerque, New Mexico
You've invested a lot in your lawn. You take pride in its lush appearance. Now enjoy it to the fullest! Get hassle-free maintenance from the
landscape contractors
with the experience and customer-first approach to meet your needs and budget—
CBS Quality Lawn Care
.
What Quality Lawn Maintenance Takes
Lawn maintenance is an on-going task with seasonal ups and downs. To ensure the best appearance and health of your lawn year round, you need to continually: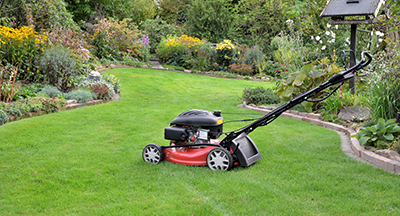 You also need to continually remove leaf litter and other debris, and if you have other landscaping plants, those need TLC, too.
Take Your Weekends Back
You have precious little free time as it is. Why give it all up just to keep your lawn alive? Let the pros handle it instead.
Contact
CBS Quality Lawn Care
for a free estimate for lawn maintenance. We customize maintenance plans so you only pay for the services you really need and at intervals that work for you and your household budget.
Professional yard maintenance prevents problems before they begin. It also saves you money on expensive exterior overhauls, especially when the team at CBS Quality Lawn Care is providing services. Call (505) 884-8122 for a free estimate.